Guests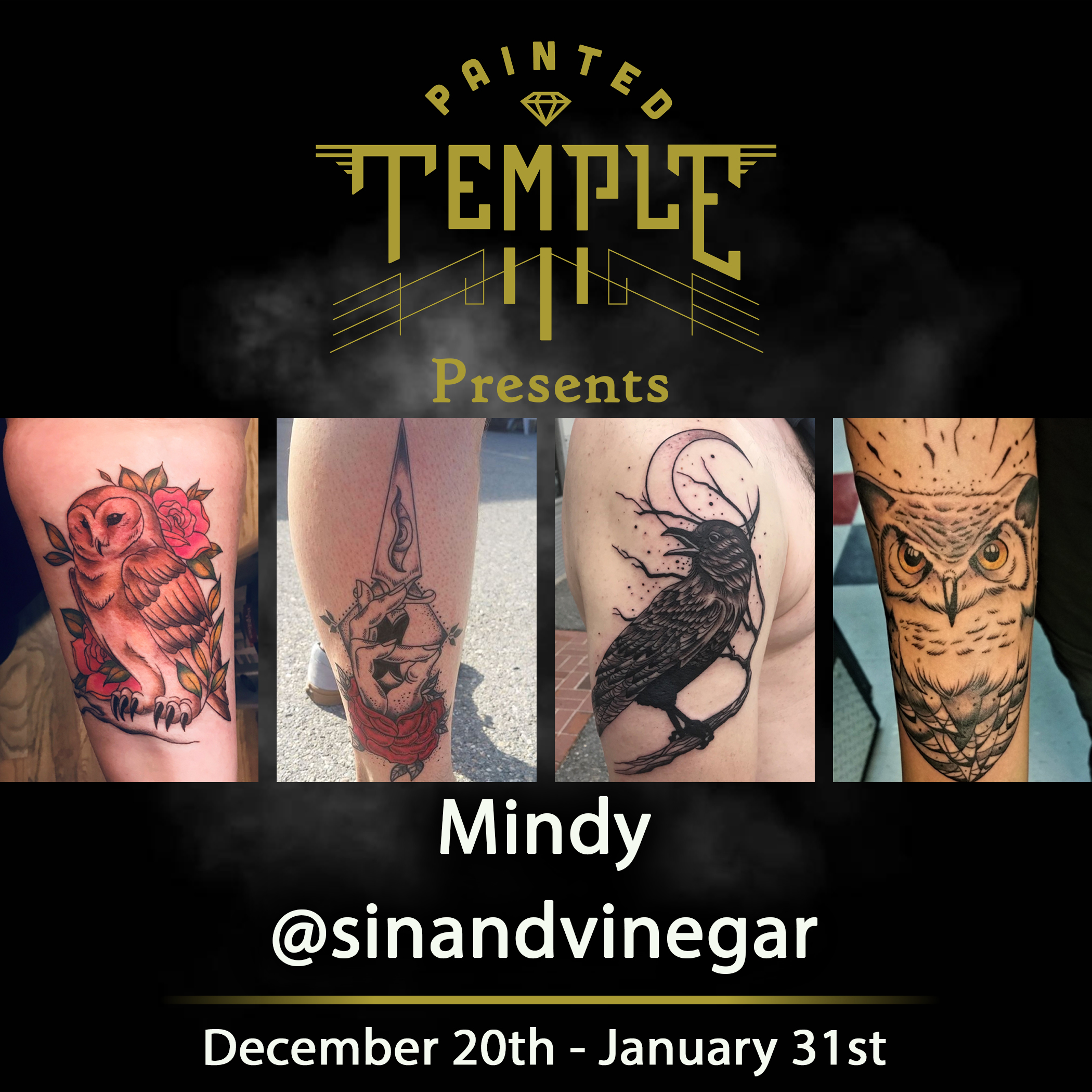 Mindy @sinandvinegar will be at Painted Temple starting this Friday, December 20th - January 31st. Check out her work on Instagram and message her directly to book your appointment!

Mindy has been tattooing all over the world for the past 8 years or so. She's leaving for Germany in February so book your appointment now before it's too late!
---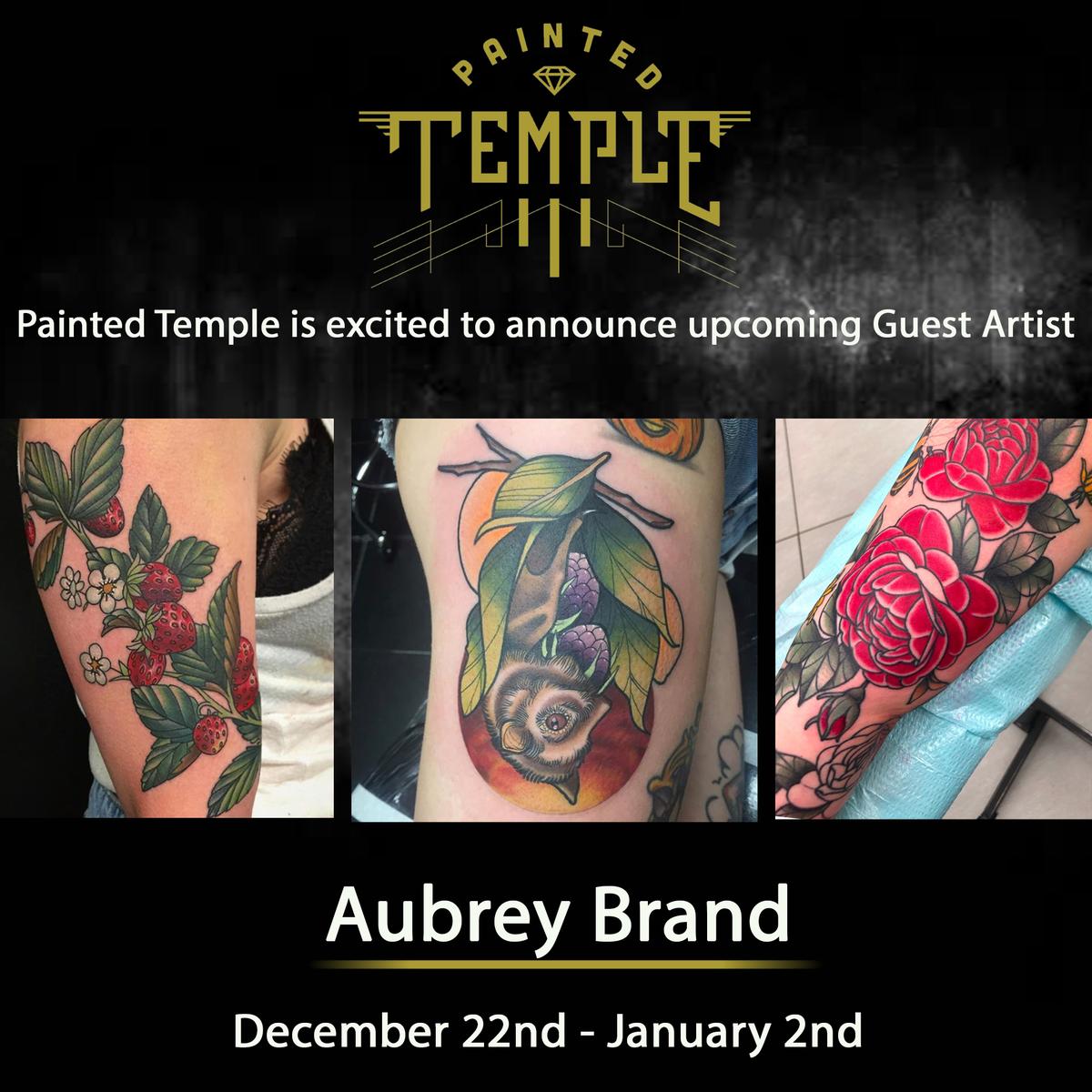 Aubrey Brand will be in town with Painted Temple Tattoo & Art Gallery to guest spot from Gainesville, Florida! Check out her work on Instagram; @fringeprint.
She will be with us from December 23rd - January 2nd! To schedule your appointment, please contact Aubrey directly; fringeprint@gmail.com. Don't miss your opportunity to get tattooed by this incredible artist!
---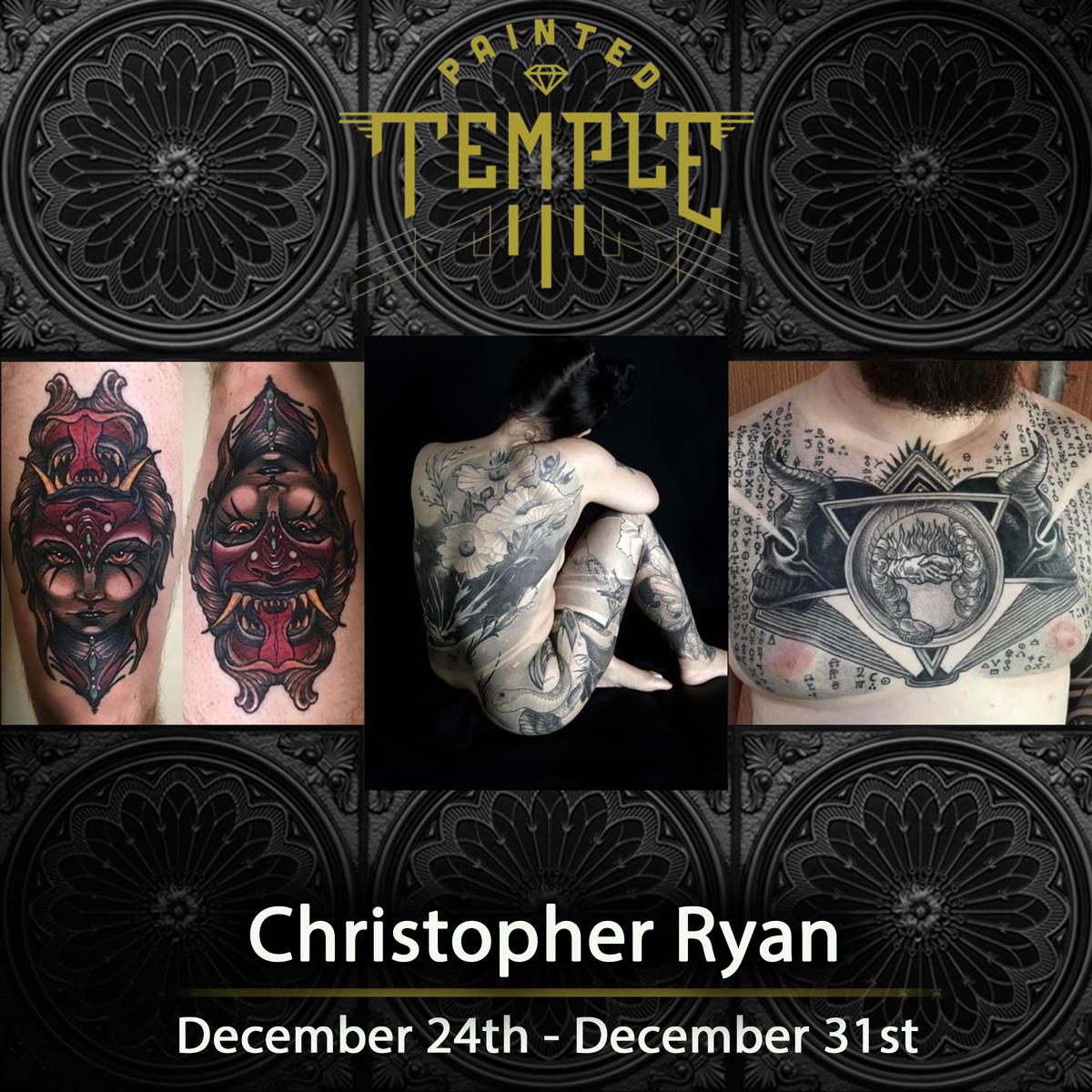 Christopher Ryan will be at Painted Temple next week from San Diego, CA!!!

Visit his Instagram profile to see more of his work or for scheduling; @567ryan

Reach out soon to take advantage of your opportunity to get work from this amazing artist!