08.30.19
Painted Temple 14th Anniversary Party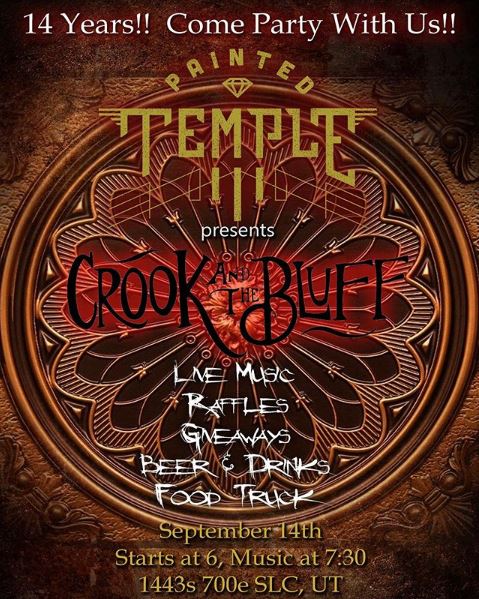 Fourteen Years!
We are excited to announce Painted Temple's 14th Anniversary!
Come join the festivities with us September 14th @ 6:00 PM
Raffles, giveaways, food, drinks and live music from Crook and the Bluff!
with special prizes from
Dirty Rat
Ride and Destroy
Raunch Records
Enso Piercing
Emerald Beauty Lounge
IconoCLAD
and more!